Mapzen
Mapzen's terrain tiles are a global DEM dataset, including bathymetry. The dataset is an assimilation of multiple open datasets.
Coverage and resolution
Data is provided at a 1 arc-second resolution, corresponding to a resolution of about 30m at the equator. However, parts of the dataset are interpolated from lower-resolution datasets. The resolution of the source datasets is shown below: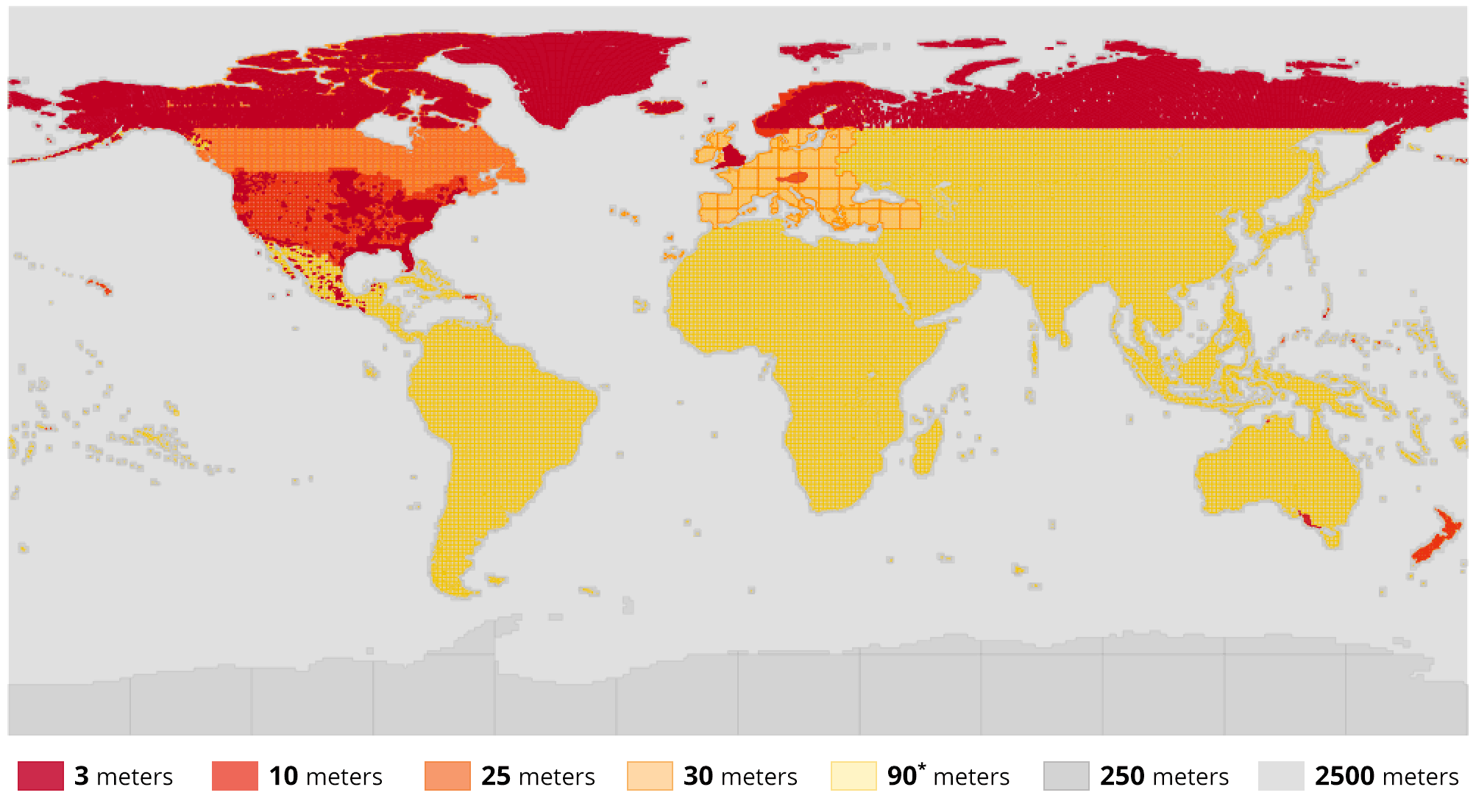 Resolution of Mapzen source datasets. Source: github.com/tilezen/joerd.
Adding Mapzen to Open Topo Data
Make a new folder for the dataset:
Download the tiles from AWS. I found it easiest to use the aws cli:
Extract all the .hgt files. Create a config.yaml file:
Rebuild to enable the new dataset at localhost:5000/v1/mapzen.
Public API
The Open Topo Data public API lets you query the Mapzen dataset for free:
The public API uses Version 1.1 of Mapzen, downloaded from AWS on May 2020