SRTM
Overview
SRTM is a near-global elevation dataset, with coverage from -60 to 60 degrees latitude.
SRTM comes in multiple resolutions. The highest resolution is 1 arc-second, which corresponds to a resolution of about 30m at the equator. The 3 arc-second (90m) version is also frequently used.
Coverage
SRTM has coverage from -60 to 60 degrees latitude. The dataset is released in 1 degree tiles. Ocean areas covered by a tile have an elevation of 0m. Open Topo Data will return null for locations not covered by a tile.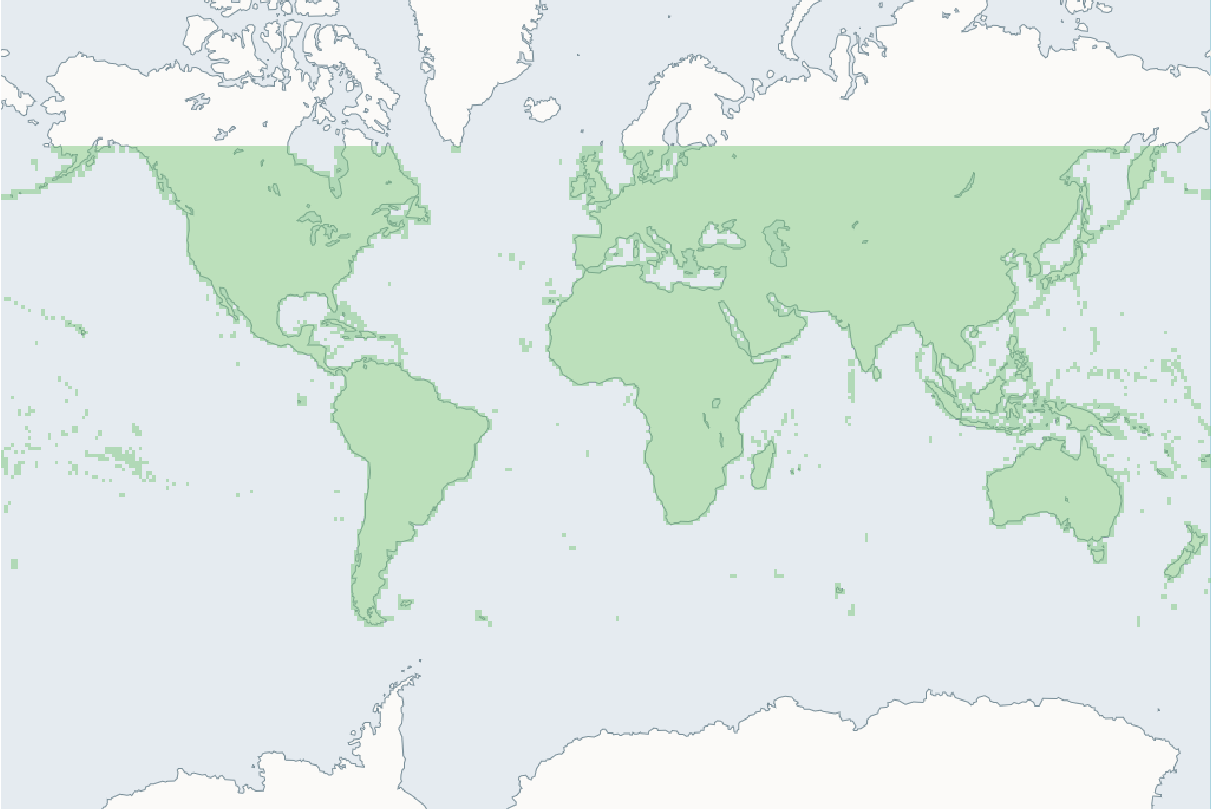 SRTM coverage (green area).
Adding 30m SRTM to Open Topo Data
Make a new folder for the dataset:
Download the files from USGS into ./data/srtm30m. Before downloading you'll need to register an account at earthdata.nasa.gov. Using these credentials for downloading is a little tricky, but luckily Earthdata provide download scripts in multiple different languages, the Python ones worked well for me.
You want the xxxxxxx.SRTMGL1.hgt.zip files. To make downloading a bit easier, here's a list of the 14,297 URLs: srtm30m_urls.txt.
Create a config.yaml file:
Rebuild to enable the new dataset at localhost:5000/v1/srtm30m.
Adding 90m SRTM to Open Topo Data
The process is the same as for 30m. The dataset is hosted on USGS here, and a list of the tile urls is here: srtm90m_urls.txt.
Public API
The Open Topo Data public API lets you query SRTM 30m for free:
as well as SRTM 90m:
The public API uses Version 3 of SRTM for both resolutions.